News
Coronavirus Update: Limited Reopening Announcement
We are excited to begin the process of welcoming our members back to our lobbies and serving you in person again!
For the health and safety of all, we've decided to take a cautious approach with a multi-phase reopening plan. In the first phase of our reopening, at-risk members will have teller line services available from 9 a.m. to 11 a.m. Monday - Friday at Shafer St. & East starting Tuesday, May 26th. Please read the updates below for at-risk categories and our new lobby guidelines.
Luce, Perry, and Davidson Elected to the Board of Directors
Thomas Luce, Wm. Thomas Perry Jr., and Travis Davidson have been elected to the Ohio University Credit Union Board of Directors. Each will serve a three-year term.
Luce has been a credit union member for 33 years, with 15 years of service on the board. Currently he holds the position of vice chair and the designation of Certified Credit Union Board Member. Previously, he has served as chairperson. He works as a professor of management and information systems at Ohio University.
An OUCU member for 49 years, Perry has served on the board for 22 years. In the past, he has served as chair of the Supervisor Audit Committee, and board treasurer. Currently, he serves as treasurer of the Financial Services board. He is retired from the Office of Information Technology at Ohio University.
Davidson has been an OUCU member for two years and enters into his first term on the board. As the Leona Hughes Associate Professor of Finance, he has a deep understanding of the risks and opportunities facing depository institutions. Additionally, his research work includes corporate governance and how boards add value to organizations.
The board of directors also elected its executive officers for 2020. They are Chuck Culp, chairperson; Thom Luce, vice chairperson; Bob Courtney, treasurer, and Shane Foster, secretary.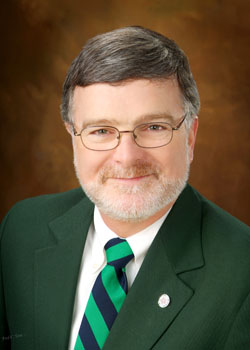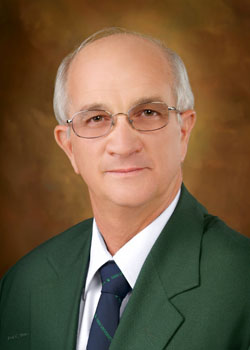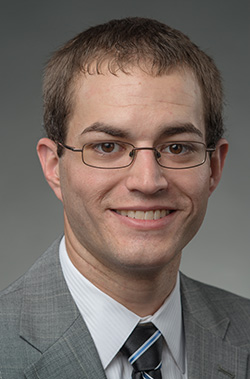 Crewson Scholarships Awarded
Three high school seniors have each received a $3,000 Harry B. Crewson Freshman Scholarship. Offered by Ohio University Credit Union, this scholarship is awarded to graduating high school students who will attend Ohio University and who have demonstrated excellence in community activities and academic achievement.
| | | |
| --- | --- | --- |
| Emma Myers, a Logan High School senior, will be a biological science major. | John Kearns, an Alexander High School senior, will be a biological science major. | Kelsey Nelson, a Trimble High School senior, will be a life science major. |
Financial Help During Coronavirus
We're here to help during this unprecedented and trying financial time. Contact us to discuss options such as:
loan payment deferment
mortgage loan payment options
business loan payment options
skip a pay fee waivers
emergency cash needs
While our branch lobbies are closed to stop the spread of the virus, we're still here working for you.
Call (740) 597-2800 or email memberservices@oucu.org.
OUCU Shred Day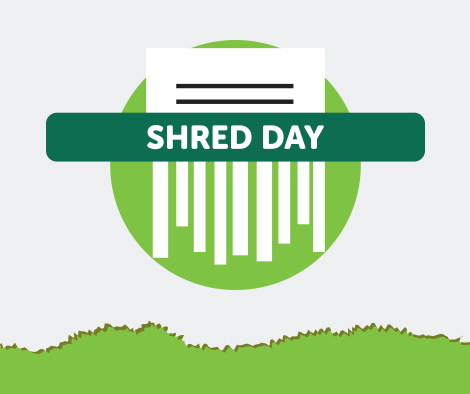 OUCU Shafer St. Branch
90 S. Shafer St., Athens, Ohio 45701
DATE: Rescheduled, new date to be announced.
Bring your old documents and confidential shred material to the OUCU Shafer St. branch and Iron Mountain will be there to shred it on the spot!
Please limit shred material to 5 boxes, or call Kory Kasler at 740-597-2845 to make arrangements.
Wondering what documents you should keep and what you should shred? Use this handy guide to help you decide!
We Were Voted 'Best Financial Institution' and 'Best Professional Services Provider'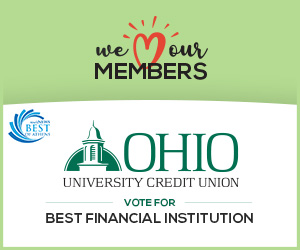 Thank you to all for members!
We truly appreciate your support, and we remember everyday who we're working for.
It's turned into a difficult time, but we're here for you.
We'll get through this together.
Calling All College Undergrads!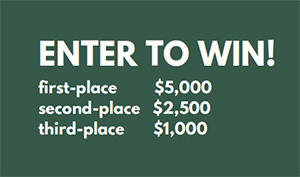 Here's your chance to showcase your creativity and win a scholarship up to $5,000.
The Ohio Credit Union Foundation is offering Ohio undergraduate credit union members the chance to win one of three scholarships towards college tuition. Applications are being accepted starting now through Monday, June 1, 2020.
Students can submit a short video addressing this year's request:
"Imagine you are now running your credit union, and you need to promote the benefits of membership. Create a 60-second to 2.5-minute commercial to entice community members to join your credit union."
Visit the Ohio Credit Union Foundation for official rules and to enter.
Ohio University Credit Union Achieves Exceptional Performance Designation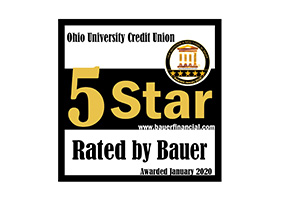 BauerFinancial, Inc., the nation's premier bank and credit union rating firm, announced that Ohio University Credit Union, has once again earned its highest (5-Star) rating for financial strength and stability. Earning a 5-Star rating indicates OUCU excels in areas of capital adequacy, profitability, asset quality and much more. Earning and maintaining this top rating for 47 consecutive quarters, means Ohio University Credit Union has done so continuously since August 2008. This achievement has secured an even higher designation for Ohio University Credit Union as an "Exceptional Performance Credit Union". This title is reserved for institutions that have earned Bauer's top 5-Star rating for 40 consecutive quarters (ten years) or longer.
OUCU is the only credit union in the area to be awarded a 5-Star rating.
"Embracing their 'People Helping People' core value," notes Karen Dorway, president of BauerFinancial, "the nation's credit unions are well-positioned to help local communities thrive. In fact," she continued, "credit unions are local small businesses themselves, and their employees are members. Through shared experiences, they know exactly what other members need, and they have the means to help provide it. This has proven a winning combination for Ohio University Credit Union."

We're Renovating our Branches
Several years ago we opened a new & updated branch on W. Union St.; now it's time for our Shafer St. and E. State branches to get a facelift! We're going to begin a series of major renovation projects in the coming weeks, including entirely updated interiors of the East State Street and Shafer Street locations, plus a new addition to the East State Street location.
These projects will be conducted in phases to minimize disruption to both members and staff. OUCU has grown in both membership and staff size; the current branches require expansion in order to meet current needs and facilitate expected future growth. These renovations will also introduce updated technologies and create a better member experience when visiting a branch. "We're going to give members a choice of how to do business with us by significantly upgrading our technologies and at the same time allowing for even more face-to-face interaction with staff when desired. Our goal is to make it easy for the member," says OUCU CEO Cory Corrigan.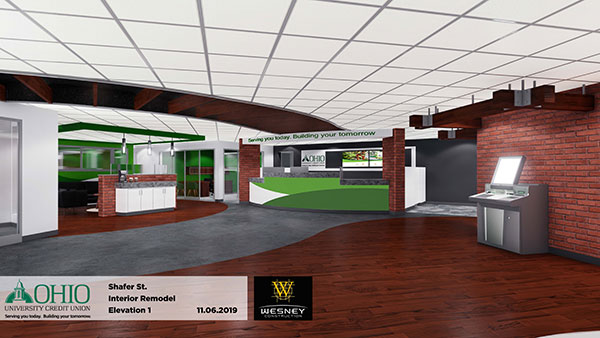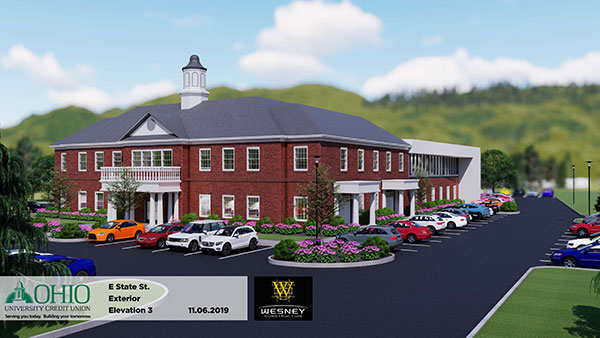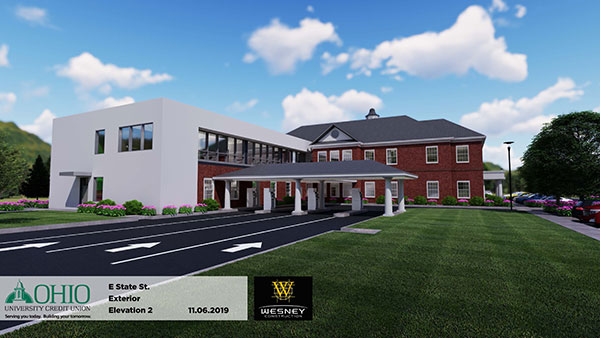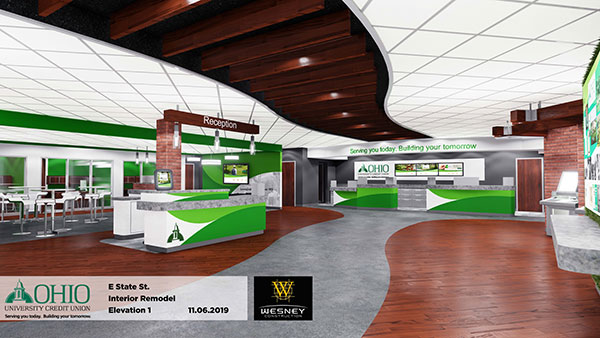 Shafer St. Office
Construction on our Shafer St. office begins November 18 and will last for several months. In addition to renovating our front member area, we will be restructuring the back offices to create more space for our tax services and mortgage area. To allow for construction, a temporary teller line will be created; the drive-through will remain the same. You can look forward to:
Updated member area
Additional technology
More back office space
E. State St. Office
Renovation of the lobby will begin in December at our E. State St. office. The second floor will be completely reconfigured to allow for additional departments to be relocated from our 2nd floor W. Union office. Next year a new addition will be built on to the back of the E. State building to accommodate more employees.
Updated member area
Additional technology
Redesigned second floor to accommodate staff growth
A new addition for more employee offices
New traffic flow and additional parking
We appreciate your patience during this time. Our ultimate goal is to provide you, our member, with the quality service you expect.
2019 Tax Form Information
Ohio University Credit Union tax forms have been mailed. Forms are also available within online banking. Select 'Document Cabinet' under the main menu.
You can also find your 2019 year-to-date interest and dividend totals on your December 2019 statement.
NEW! Quick Pay Loan Payment Service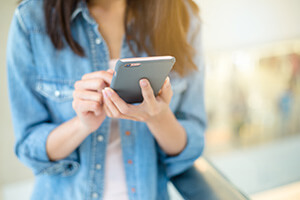 You can now make an OUCU loan payment inside or outside of online or mobile banking!
Make a payment from your:
• OUCU account
• account with another institution
• selected credit or debit card
• external transfers
Learn more or make a payment now
BEWARE OF FRAUDSTERS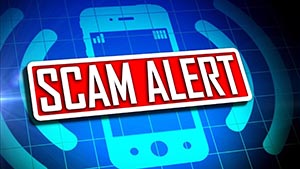 Fraudsters never give up and neither do we! Beware of phone calls that appear to be coming from the credit union. We will never call you and ask you for your card number, member number, SSN or PIN. Never give out personal information to someone who calls you.
If there is suspicious transaction on your credit or debit, you may need to verify a purchase with a yes or a no, but we will never ask for your card information.
Read more about fraud prevention tools from OUCU.
I
"You guys are the best! Always fast, friendly and very informative. Why go anywhere else – we will always look to Ohio University Credit Union for our financial needs."
OUCU Member