News
OUCU Helps Address Homelessness in Athens County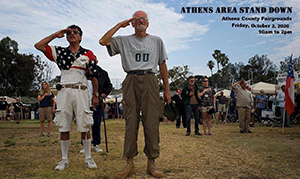 We are proud to offer continued support to the Athens Area Stand Down with a $500 donation. This event provides vital supplies and services to those experiencing or at-risk for homelessness. The financial contribution made on behalf of our members will help purchase supplies like cold-weather clothing, toiletries, and sleeping supplies.
The event will take place on October 2 at the Athens County Fairgrounds (286 W. Union Street) from 10 a.m. to 12 p.m. for Veterans only and 12 p.m. to 2 p.m. for the general public. Due to the COVID-19 pandemic, the event has been designed to limit contact with pre-packages supplies available "drive-thru style."
For more information, visit athensareastanddown.org, call or text (740) 517-0619, or find them on Facebook.

You Could Win $1,000!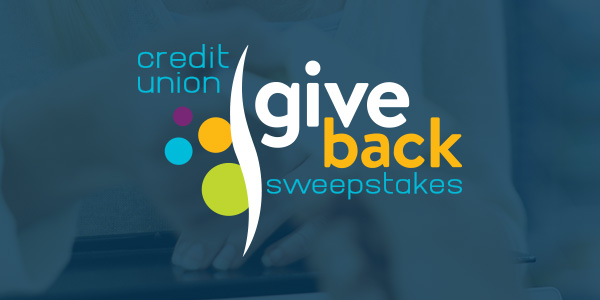 Debit Rewards & Platinum Rewards Cardholders, use your cards 4x a week and you'll be entered to win $1000!
There'll be weekly winners chosen through December 13th.
We're Here & We're Ready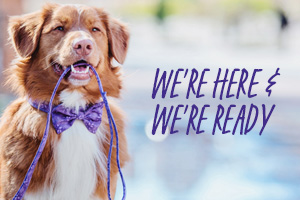 Loans for your every need!
When your ready to purchase, we're here for you. Don't want to come into the branch?
Our process can be entirely virtual, including signing your documents.
Member Service Representatives are also available by phone or in person appointment.
Auto Loans
Take advantage of those current great deals!
Great rates, no application fees, no early pay off fees
Mortgage & Home Equity
Rates are at historic lows
Everything you need is online with MortgageClick or you can call one of our helpful originators
Credit Cards
Rates have dropped to historic lows
No annual fee, balance transfer fees or cash advance fees
OUCU Provides $20,000 in COVID-19 Relief Grants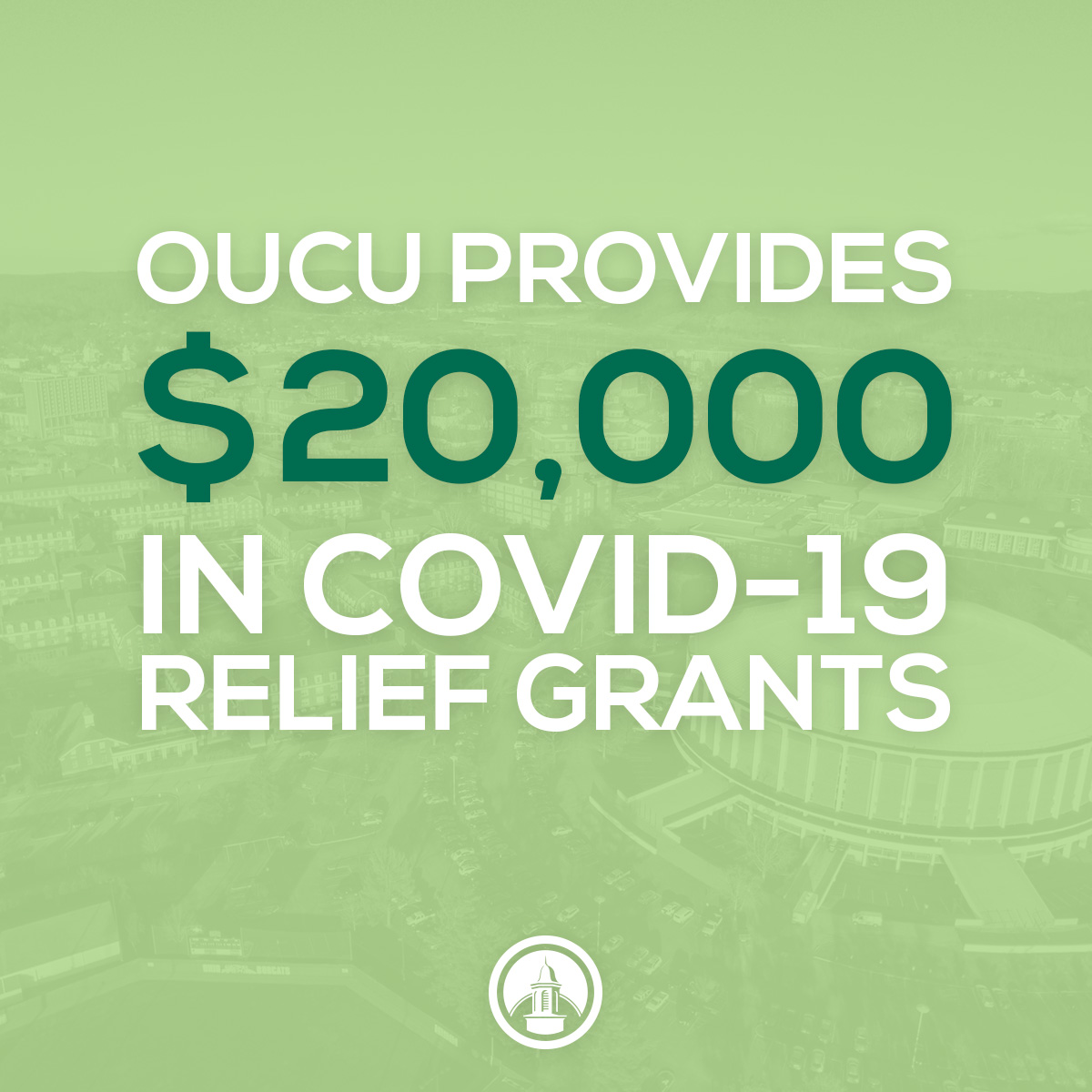 Thanks to our partnership with the Ohio Credit Union Foundation, OUCU has provided $20,000 in financial assistance grants to 40 member households that have lost income due to COVID-19. Each household received $500 for groceries, utilities, or rent. The majority of households requested grocery or utility assistance, while nine households requested rent assistance.
The program was announced on Monday, June 15 and reached capacity in a matter of hours.
A grant from the Ohio Credit Union Foundation of $10,000 and a match of $10,000 from OUCU made this program possible.
OUCU is committed to supporting our community during this difficult time. This includes the adoption of a number of new policies aimed at easing the financial challenges members face. Those experiencing financial difficulties are encouraged to contact Member Services at (740) 597-2800 or memberservices@oucu.org to discuss available options. The latest news and announcements related to the impacts of COVID-19 can be found here.
We're proud to be part of the credit union movement where "people helping people" is something we do every day. We're here for our members and our community. We'll get through this together.
Coronavirus Update: Expanded Reopening Announcement
We are excited to begin the process of welcoming our members back to our lobbies and serving you in person again!
For the health and safety of all, we've decided to take a cautious approach with a multi-phase reopening plan. Please read the updates below for at-risk categories and our new lobby guidelines.
Shred Day Cancelled for 2020
Due to COVID-19 and planned construction at our East State St. branch, OUCU Shred Day has been cancelled for 2020. We intend to continue with the event in 2021 and apologize for any inconvenience this may cause our members.
We encourage members in need of shredding services to take part in the Athens-Hocking Solid Waste District's Recycling and Shred Day on October 3rd from 9 a.m. - 1 p.m. at the Athens County Fairgrounds.
Luce, Perry, and Davidson Elected to the Board of Directors
Thomas Luce, Wm. Thomas Perry Jr., and Travis Davidson have been elected to the Ohio University Credit Union Board of Directors. Each will serve a three-year term.
Luce has been a credit union member for 33 years, with 15 years of service on the board. Currently he holds the position of vice chair and the designation of Certified Credit Union Board Member. Previously, he has served as chairperson. He works as a professor of management and information systems at Ohio University.
An OUCU member for 49 years, Perry has served on the board for 22 years. In the past, he has served as chair of the Supervisor Audit Committee, and board treasurer. Currently, he serves as treasurer of the Financial Services board. He is retired from the Office of Information Technology at Ohio University.
Davidson has been an OUCU member for two years and enters into his first term on the board. As the Leona Hughes Associate Professor of Finance, he has a deep understanding of the risks and opportunities facing depository institutions. Additionally, his research work includes corporate governance and how boards add value to organizations.
The board of directors also elected its executive officers for 2020. They are Chuck Culp, chairperson; Thom Luce, vice chairperson; Bob Courtney, treasurer, and Shane Foster, secretary.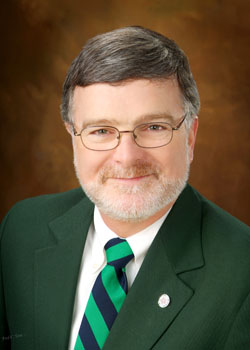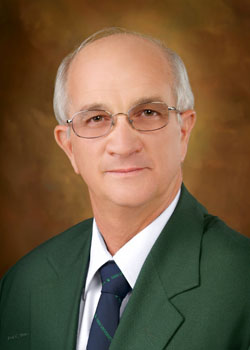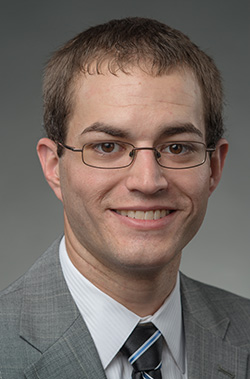 Crewson Scholarships Awarded
Three high school seniors have each received a $3,000 Harry B. Crewson Freshman Scholarship. Offered by Ohio University Credit Union, this scholarship is awarded to graduating high school students who will attend Ohio University and who have demonstrated excellence in community activities and academic achievement.
| | | |
| --- | --- | --- |
| Emma Myers, a Logan High School senior, will be a biological science major. | John Kearns, an Alexander High School senior, will be a biological science major. | Kelsey Nelson, a Trimble High School senior, will be a life science major. |
We Were Voted 'Best Financial Institution' and 'Best Professional Services Provider'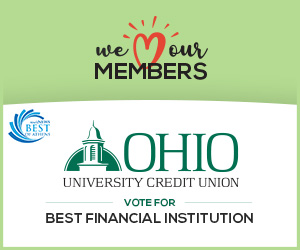 Thank you to all for members!
We truly appreciate your support, and we remember everyday who we're working for.
It's turned into a difficult time, but we're here for you.
We'll get through this together.
Ohio University Credit Union Achieves Exceptional Performance Designation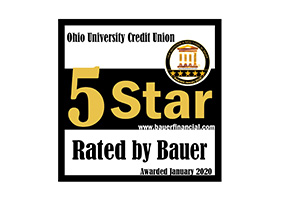 BauerFinancial, Inc., the nation's premier bank and credit union rating firm, announced that Ohio University Credit Union, has once again earned its highest (5-Star) rating for financial strength and stability. Earning a 5-Star rating indicates OUCU excels in areas of capital adequacy, profitability, asset quality and much more. Earning and maintaining this top rating for 47 consecutive quarters, means Ohio University Credit Union has done so continuously since August 2008. This achievement has secured an even higher designation for Ohio University Credit Union as an "Exceptional Performance Credit Union". This title is reserved for institutions that have earned Bauer's top 5-Star rating for 40 consecutive quarters (ten years) or longer.
OUCU is the only credit union in the area to be awarded a 5-Star rating.
"Embracing their 'People Helping People' core value," notes Karen Dorway, president of BauerFinancial, "the nation's credit unions are well-positioned to help local communities thrive. In fact," she continued, "credit unions are local small businesses themselves, and their employees are members. Through shared experiences, they know exactly what other members need, and they have the means to help provide it. This has proven a winning combination for Ohio University Credit Union."

NEW! Quick Pay Loan Payment Service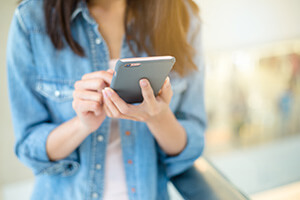 You can now make an OUCU loan payment inside or outside of online or mobile banking!
Make a payment from your:
• OUCU account
• account with another institution
• selected credit or debit card
• external transfers
Learn more or make a payment now
BEWARE OF FRAUDSTERS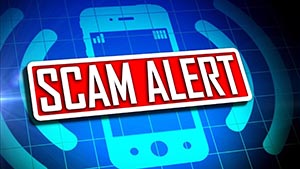 Fraudsters never give up and neither do we! Beware of phone calls that appear to be coming from the credit union. We will never call you and ask you for your card number, member number, SSN or PIN. Never give out personal information to someone who calls you.
If there is suspicious transaction on your credit or debit, you may need to verify a purchase with a yes or a no, but we will never ask for your card information.
Read more about fraud prevention tools from OUCU.
I
"You guys are the best! Always fast, friendly and very informative. Why go anywhere else – we will always look to Ohio University Credit Union for our financial needs."
OUCU Member