News
We're Renovating our Branches
Several years ago we opened a new & updated branch on W. Union St.; now it's time for our Shafer St. and E. State branches to get a facelift! We're going to begin a series of major renovation projects in the coming weeks, including entirely updated interiors of the East State Street and Shafer Street locations, plus a new addition to the East State Street location.
These projects will be conducted in phases to minimize disruption to both members and staff. OUCU has grown in both membership and staff size; the current branches require expansion in order to meet current needs and facilitate expected future growth. These renovations will also introduce updated technologies and create a better member experience when visiting a branch. "We're going to give members a choice of how to do business with us by significantly upgrading our technologies and at the same time allowing for even more face-to-face interaction with staff when desired. Our goal is to make it easy for the member," says OUCU CEO Cory Corrigan.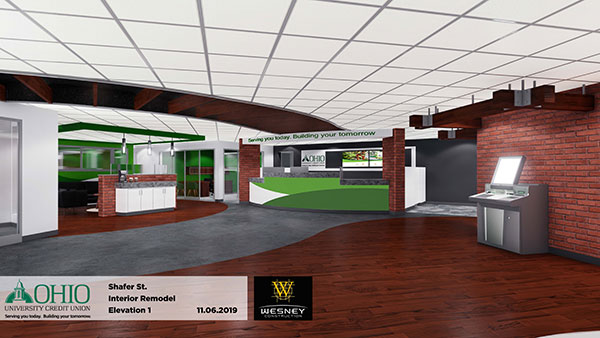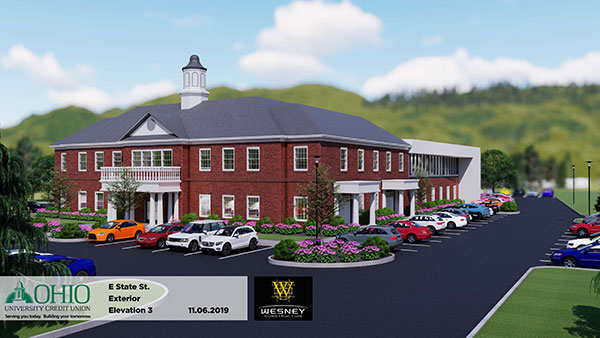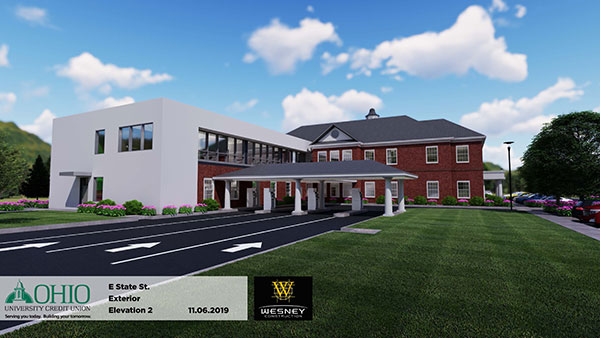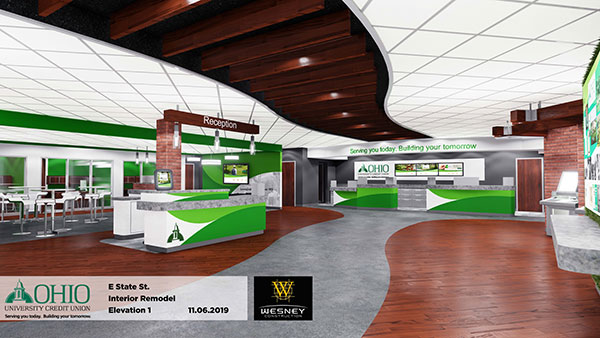 Shafer St. Office
Construction on our Shafer St. office begins November 18 and will last for several months. In addition to renovating our front member area, we will be restructuring the back offices to create more space for our tax services and mortgage area. To allow for construction, a temporary teller line will be created; the drive-through will remain the same. You can look forward to:
Updated member area
Additional technology
More back office space
E. State St. Office
Renovation of the lobby will begin in December at our E. State St. office. The second floor will be completely reconfigured to allow for additional departments to be relocated from our 2nd floor W. Union office. Next year a new addition will be built on to the back of the E. State building to accommodate more employees.
Updated member area
Additional technology
Redesigned second floor to accommodate staff growth
A new addition for more employee offices
New traffic flow and additional parking
We appreciate your patience during this time. Our ultimate goal is to provide you, our member, with the quality service you expect.
Holiday Communiversity Band Concert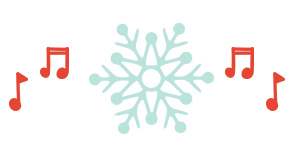 Sunday, December 15
Templeton-Blackburn Memorial Auditorium
4 p.m. Free and open to the public
Come enjoy the sounds of the season with the OU Communiversity Band and the Athens Children's Chorus.
Ohio University Credit Union is proud to once again sponsor this festive event!
Call for Nominations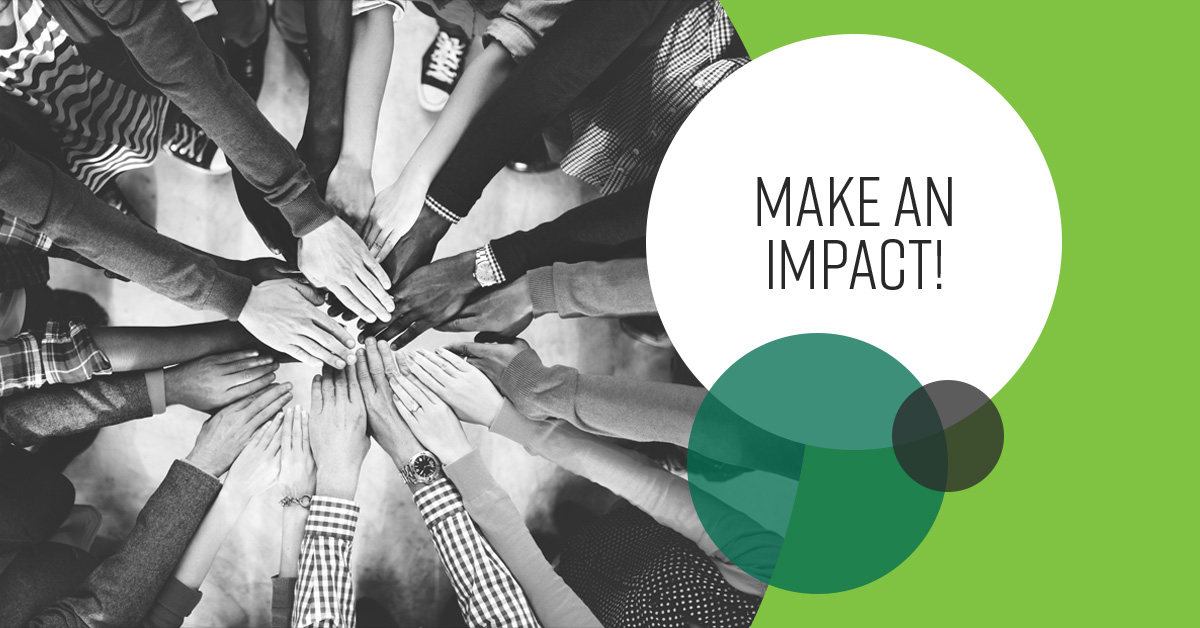 Are you interested in having an impact on the lives of 26,000 OUCU members?
As a member of our financial cooperative, you have the opportunity to be on the OUCU Board of Directors. Run for one of the three open seats on OUCU's Board of Directors and, if elected, you'll represent thousands of your fellow members. As a volunteer director, you'll help determine and maintain the general direction and control of the credit union in their best interest.
Personal fulfilment, educational opportunities, and the satisfaction of supporting members' financial well-being are just some of the benefits of becoming a volunteer board member. If you're interested, complete the nomination packet or pick one up at any of our branches. Applications are due by January 10, 2020.
NEW! Quick Pay Loan Payment Service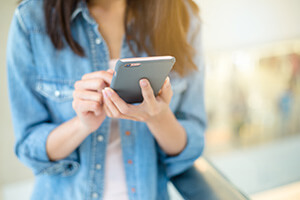 You can now make an OUCU loan payment inside or outside of online or mobile banking!
Make a payment from your:
• OUCU account
• account with another institution
• selected credit or debit card
• external transfers
Learn more or make a payment now
BEWARE OF FRAUDSTERS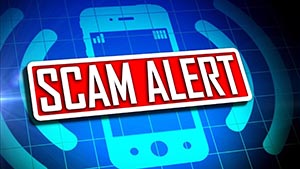 Fraudsters never give up and neither do we! Beware of phone calls that appear to be coming from the credit union. We will never call you and ask you for your card number, member number, SSN or PIN. Never give out personal information to someone who calls you.
If there is suspicious transaction on your credit or debit, you may need to verify a purchase with a yes or a no, but we will never ask for your card information.
Read more about fraud prevention tools from OUCU.
Introducing Romney Garner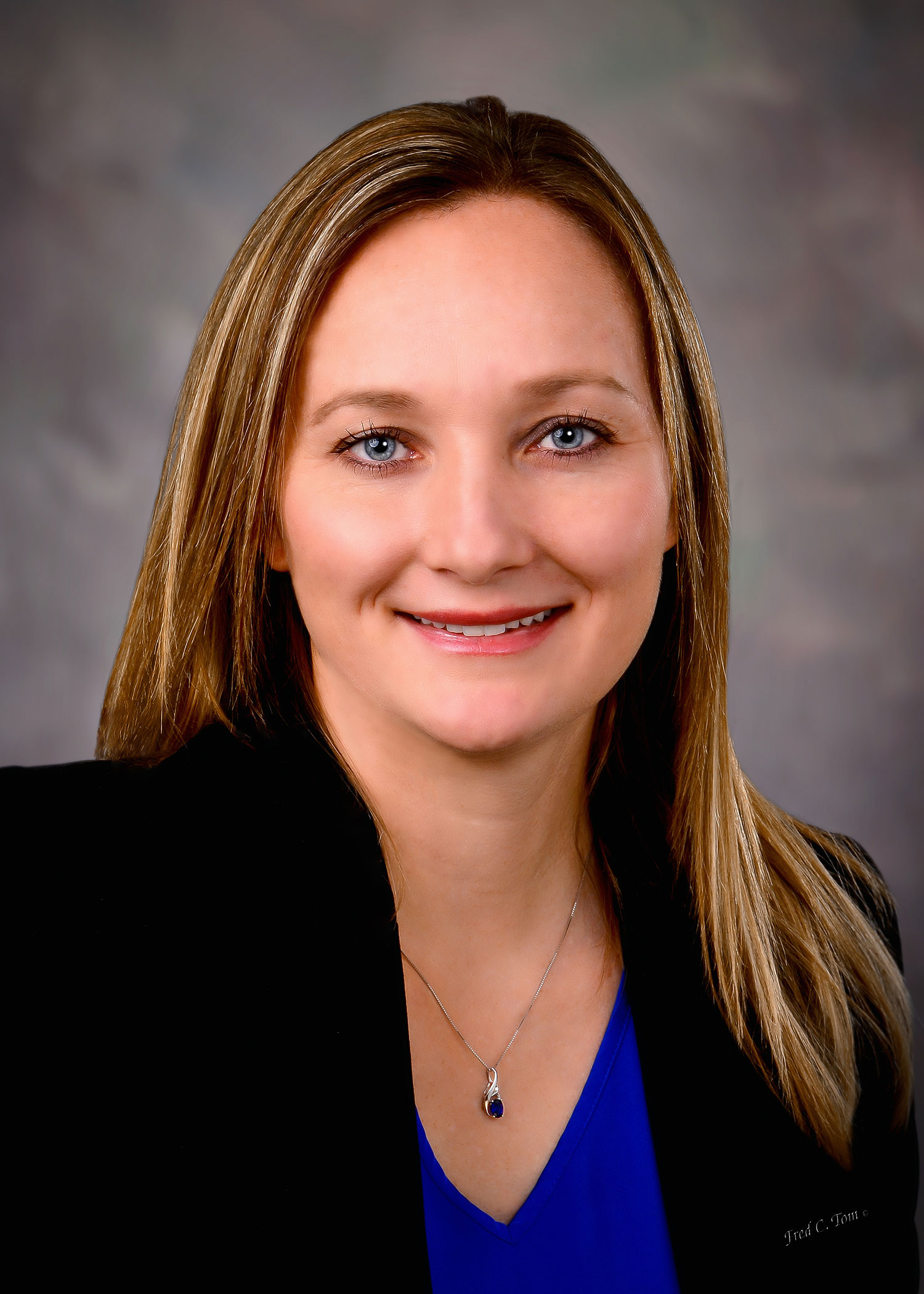 Romney Garner, CFP®, has joined Ohio University Credit Union Financial Services as a wealth advisor and program manager. She's excited to assist members in reaching their goals and protecting their family's future through retirement, investment, and insurance planning.
For the last nine years, Garner worked with a Fortune 500 not-for-profit firm where she gained valuable knowledge to guide members through important financial milestones. This experience makes her a perfect fit for the member-focused values of OUCU.
When she's not helping to plan member's financial futures, Garner may be planning her next DIY home improvement project, or exploring the outdoors on a run, on horseback, or on the ski slopes.

Her educational achievements include a B.S. in finance from Ashland University and an M.B.A. in finance from Charleston Southern University. Romney earned her Certified Financial Planner credential from Boston University. She also holds a Series 7, Series 65 and life and health insurance license.
To schedule an appointment, contact Romney at (740) 597-2854, investments@oucu.org or using our online appointment scheduler.
*Non-deposit investment products and services are offered through CUSO Financial Services, L.P. ("CFS"), a registered broker-dealer (Member FINRA/SIPC) and SEC Registered Investment Advisor. Products offered through CFS: are not NCUA/NCUSIF or otherwise federally insured, are not guarantees or obligations of the credit union, and may involve investment risk including possible loss of principal. Investment Representatives are registered through CFS. Ohio University Credit Union has contracted with CFS to make non-deposit products and services available to credit union members.
Misplace Your Debit Card? Lock it!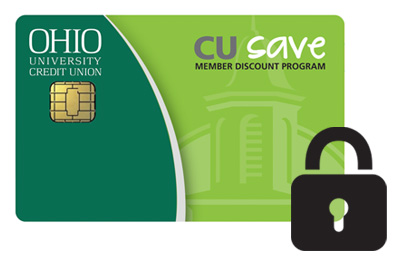 Have you ever misplaced your debit card?
Or maybe you're traveling and concerned about theft?
You can now 'lock' your debit card so it cannot be used until you 'unlock' it!
How to lock your debit card
Online banking: Under 'All Services' select "Card Management"
Mobile banking app: Select "Card Management" tile
As always, if your card becomes permanently lost or stolen, please call so we can cancel the card and send you a new one.
"You guys are the best! Always fast, friendly and very informative. Why go anywhere else – we will always look to Ohio University Credit Union for our financial needs."
OUCU Member