Branches & ATMs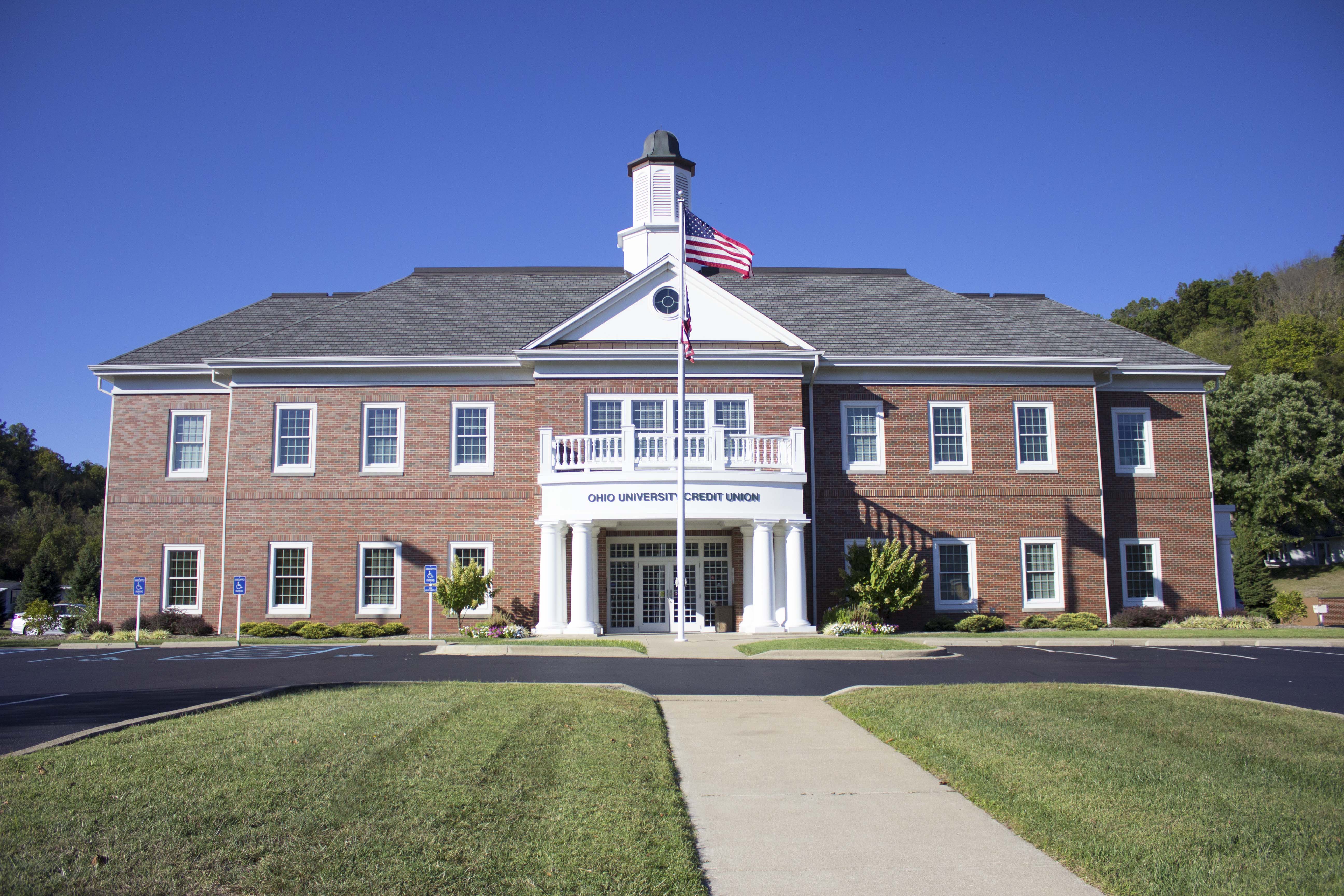 944 E State St.
Athens, OH 45701
LOBBY HOURS:
Monday 9:00 a.m. – 5:30 p.m.
Tuesday 9:00 a.m. – 5:30 p.m.
Wednesday 9:00 a.m. – 5:30 p.m.
Thursday 9:00 a.m. – 5:30 p.m.
Friday 9:00 a.m. – 5:30 p.m.
Saturday 9:00 a.m. – 1:00 p.m.
Sunday CLOSED

DRIVE-THRU HOURS:
Monday 8:30 a.m. – 6:00 p.m.
Tuesday 8:30 a.m. – 6:00 p.m.
Wednesday 9:00 a.m. – 6:00 p.m.
Thursday 8:30 a.m. – 6:00 p.m.
Friday 8:30 a.m. – 6:00 p.m.
Saturday 9:00 a.m. – 1:00 p.m.
Sunday CLOSED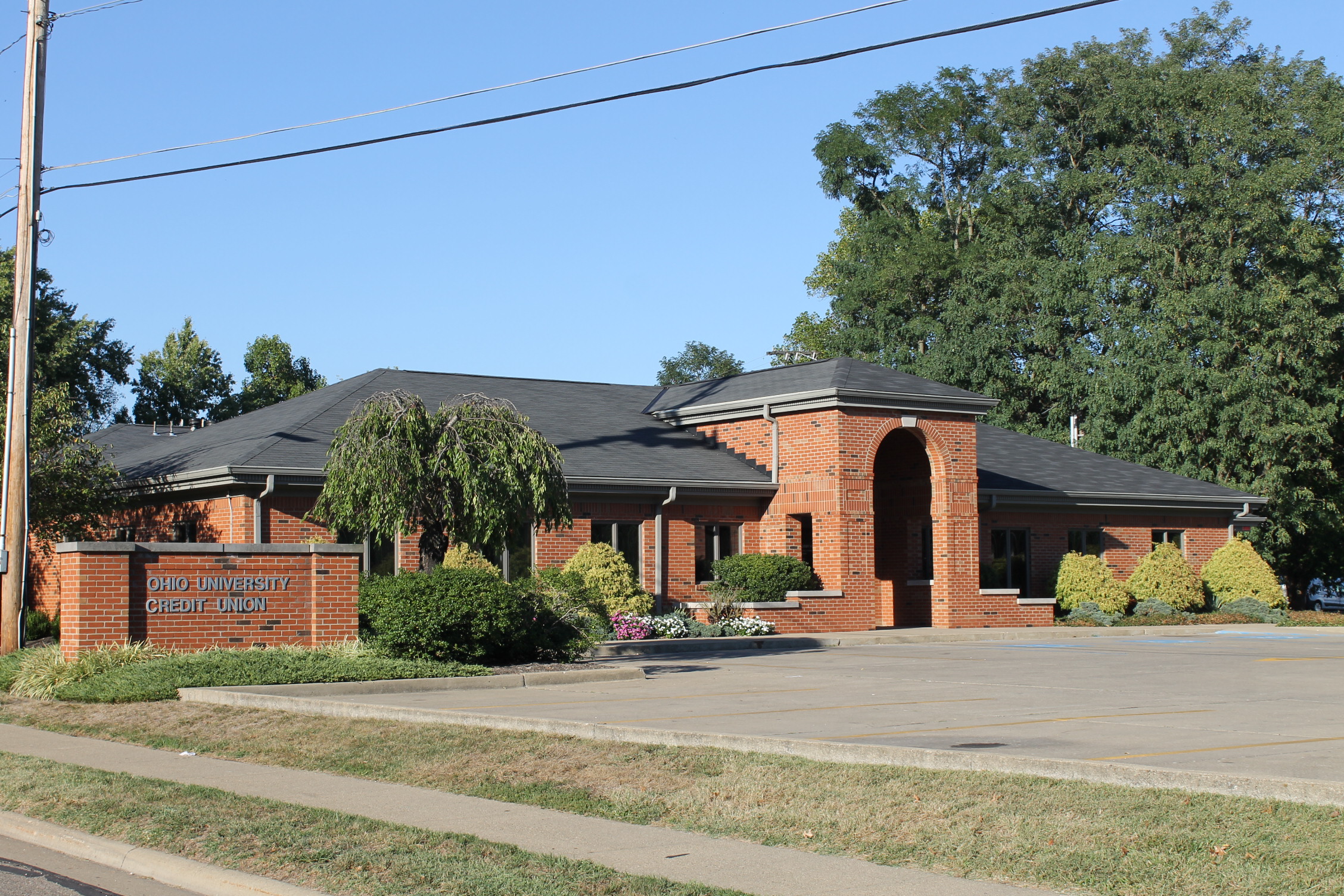 90 S. Shafer St.
Athens, OH 45701
LOBBY HOURS:
Monday 8:00 a.m. – 4:30 p.m.
Tuesday 8:00 a.m. – 4:30 p.m.
Wednesday 9:00 a.m. – 4:30 p.m.
Thursday 8:00 a.m. – 4:30 p.m.
Friday 8:00 a.m. – 5:00 p.m.
Saturday CLOSED
Sunday CLOSED

DRIVE-THRU HOURS:
Monday 7:30 a.m. – 5:30 p.m.
Tuesday 7:30 a.m. – 5:30 p.m.
Wednesday 9:00 a.m. – 5:30 p.m.
Thursday 7:30 a.m. – 5:30 p.m.
Friday 7:30 a.m. – 6:00 p.m.
Saturday CLOSED
Sunday CLOSED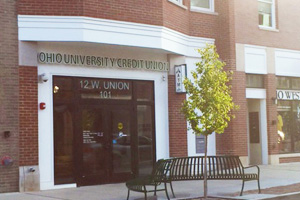 12 W Union St.
Athens, OH 45701
LOBBY HOURS:
Monday 9:00 a.m. – 5:00 p.m.
Tuesday 9:00 a.m. – 5:00 p.m.
Wednesday 9:00 a.m. – 5:00 p.m.
Thursday 9:00 a.m. – 5:00 p.m.
Friday 9:00 a.m. – 5:00 p.m.
Saturday CLOSED
Sunday CLOSED
eBranch Call Center
Local: 740 597-2800 Toll-free: 800 562-8420
| Call Center Hours | (Eastern Standard Time) |
| --- | --- |
| Monday | 8:00 a.m. - 5:30 p.m. |
| Tuesday | 8:00 a.m. - 5:30 p.m. |
| Wednesday | 9:00 a.m. - 5:30 p.m. |
| Thursday | 8:00 a.m - 5:30 p.m. |
| Friday | 8:00 a.m. - 6:00 p.m. |
| Saturday | 9:00 a.m. - 1:00 p.m. |
OUCU ATM Locations
| Location | Address | ATM Type | Additional ATM Information |
| --- | --- | --- | --- |
| OUCU Office | 90 S. Shafer St. | Drive-up | Accepts deposits |
| OUCU Office | 944 E. State St. | Drive-up | Accepts deposits |
| Ohio University | Baker Center - 1st & 4th fl | Inside | Cash dispenser |
| Ohio University | Morton Hall | Walk-up | Accepts deposits |
| Uptown Athens | 67 S. Court (Court St Coffee) | Walk-up | Accepts deposits |
| Uptown Athens | OUCU Office, 12 W. Union | Walk-up | Cash dispenser |
| Busy Day Market | 30 W. Stimson | Inside | Cash dispenser |
| Valero Gas Station | 139 N. Plains Rd, The Plains | Inside | Accepts deposits |
| Hocking College | Light Hall Cafeteria | Inside | Accepts deposits |
| Trimble Kroger | 19471 Lake Dr., Trimble | Inside | Cash dispenser |
Locator Search
Use this tool to search for almost 5,000 shared branch locations and 12,000 no surcharge ATMs!
Participating credit unions from all over the country share facilities through a special network giving you thousands of branches to perform deposits, withdrawals, transfers, and make loan payments, just as if you were at an OUCU teller counter, at no charge!
Download locations to your GPS and various Apple and Google smartphones or use this locator box.
Go to main navigation