Congratulations College Graduates!
You're on your way to a fantastic future!
We're here to help you with the transition to life after college.
Membership Lasts a Lifetime
Whether you find yourself changing jobs or changing addresses, you can always keep your OUCU membership. Join today!
VISA Platinum Rewards Card
Earn CU Reward Bonus Points for cash, travel, gas cards, gift cards, merchandise
No annual fee
No balance transfer or cash advance fees
Use promo code: GRAD
Special Grad Auto Loan Offer
90 DAYS until first payment
NO down payment
Low rates on new and used vehicles
Apply online, get same day approval*
Use promo code: GRAD
Life After College Loan
Our personal 'signature' loan has a fixed rate and term.
Perfect for time between graduation & a job
90 DAYS until first payment
Setting up automatic repayment is easy
Use promo code: GRAD
Access 5000+ Branches Across the Country
Sharing is good!

Participating credit unions from all over the country share facilities through a special 'Shared Branching" network, giving members thousands of branches to perform transactions.

It's just as if you were at an OUCU teller counter!
Deposit, withdraw, and transfer between accounts. Bring your OUCU account number and photo ID.

You'll also have access to no-surcharge ATMS through additional partnerships!
Take the Next Step.
Get the knowledge you need for financial success.

Free Student Loan Counseling

Student loan borrowers face confusing repayment options and making the wrong choice could end up costing you more. Certified student loan experts can help you explore your possibilities and create a repayment plan.

LEARN MORE ABOUT STUDENT LOAN COUNSELING

Banzai Financial Wellness Center
Find interactive coaching modules, articles, and calculators on topics from budgeting to starting a business and everything in between.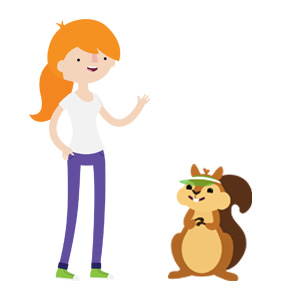 It's a Money Thing Video Library
Bite-sized episodes that explain the basic (and sometimes not-so-basic) concepts of important financial topics like budgeting, credit, saving, investing, and retirement. Because everything is better with cartoons.

"OUCU has seen me through high school, college, a new car, and now graduate school, and I am positive there will be many more life experiences to share with them in the future!"

Sarah
OUCU Member

Go to main navigation