Seminars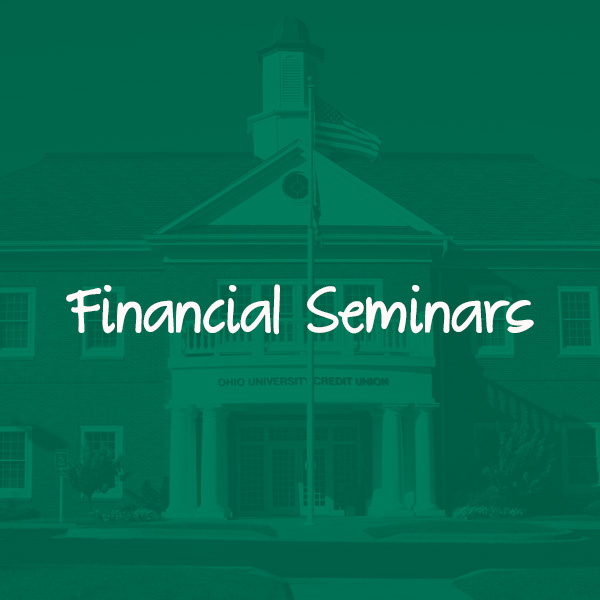 Retirement Ready Seminar
Will you be ready for retirement? Join us for this FREE seminar to learn about how to evaluate your retirement readiness and make a plan to live the life you want in retirement.
Thursday, May 30
6:00 - 7:00 p.m.
OUCU E. State Street Office
Please reserve your seat by calling (740) 597-2800 or register online at Eventbrite.