Online Financial Education
Start feeling more confident about your money today. With this collection of online resources, you can take control of your money and make choices that will move your closer to your goals.
Banzai Financial Wellness Center
Find interactive coaching modules, articles, and calculators on topics from budgeting to starting a business and everything in between.
Banzai Courses
Play out real-life money situations with none of the risk and a surprising amount of fun.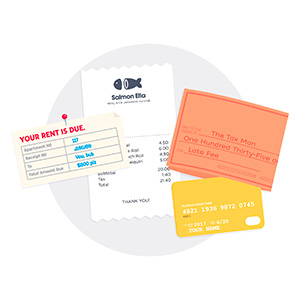 Junior: Ages 8 – 12
Teen: Ages 13 – 18
Plus: Ages 16+
It's a Money Thing Video Library
Bite-sized episodes that explain the basic (and sometimes not-so-basic) concepts of important financial topics like budgeting, credit, saving, investing, and retirement. Because everything is better with cartoons.
GreenPath Financial Wellness
Find hundreds of articles and inspiring stories to help you take the next step on your financial wellness journey.
Go to main navigation