Bobcat Savings Club
Have fun while learning to save!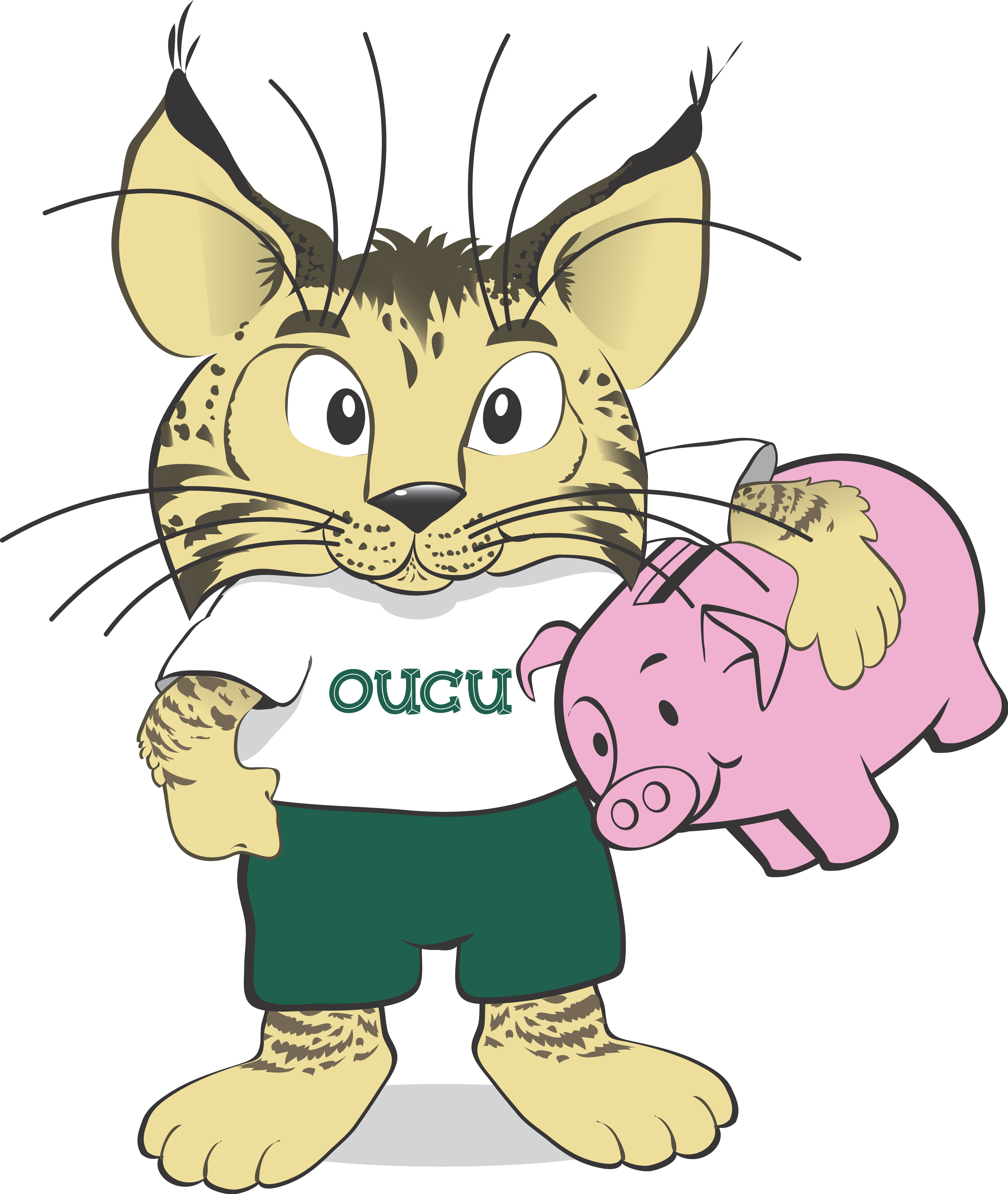 Meet Cool Cat, our Bobcat Savings ClubTM mascot for members ages birth to 12! He's here to help kids develop good savings habits.
We'll even give kids their first $10 deposit to get them started.*
Bobcat Savings Club includes:
No fee savings account
Seasonal family events
Treasure chest prizes with each deposit
Cool Cat register to keep track of your money
Cool Cat savings card – make 10 deposits totalling $50+ and earn your own stuffed Cool Cat!
*Must be new member age 17 or under.
Bobcat Savings Club Events
Snowman Splash Indoor Pool Party
It may be cold outside - but the water is warm at the OHIO Aquatic Center! Join us:
Sunday, Jan. 20th from 5 to 7 p.m.
50 South Green Drive
Athens, OH 45701
To register call 740.597.2800 or email memberservices@oucu.org
International Credit Union Day Coloring Contest Winners
We sure do have some budding artists among our Bobcat Savings Club members. The kids behind these three coloring pages to celebrate International Credit Union Day have $25 coming their way!