Bobcat Savings Club
Have fun while learning to save!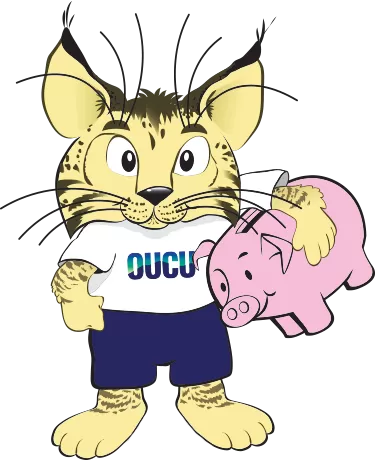 Meet Cool Cat, our Bobcat Savings ClubTM mascot for members ages birth to 12! He's here to help kids develop good savings habits.

Bobcat Savings Club includes:
No fee savings account
Seasonal fun family events
Cool Cat register to keep track of your money
Cool Cat savings card – make 10 deposits totaling $50+ and earn your own stuffed Cool Cat!
Get a $5 deposit if you get Bs or higher on your report card. Just bring your report card to the teller line!
*Must be new member age 17 or under.
Upcoming Activities
Annual Holiday Movie Matinee
Bobcat Savings Club members are invited to our free holiday movie matinee!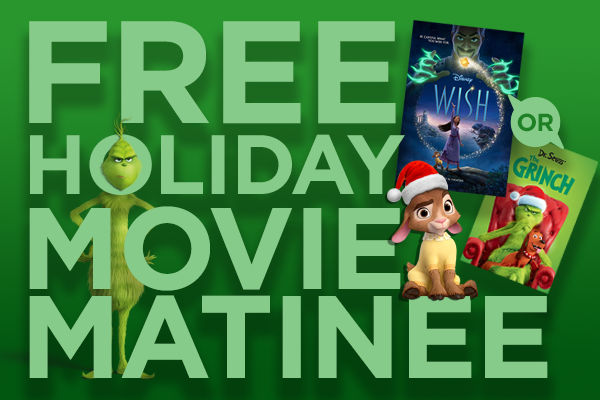 Saturday, December 9th
Athena Grand Theater
1008 E. State ST
10:00 a.m. Showtime
Join us to see Disney's Wish or The Grinch (2018 animation)! Free drink and popcorn are included. Movie choice will be first come, first seated. Please arrive by 9:45 a.m., so all can be seated before the movie starts. Doors open at 9 a.m.

Registration is required. Please complete the form below or call (740) 597-2800 by December 5th. A seat can only be guaranteed if reservations have been made.

Children under the age of 13 must be accompanied by an adult. To ensure as many children as possible can attend, please limit the number of adults in your party to up to two. Space is limited! This is a member-only event.
ABC Players Present: Madagascar JR.
Stuart's Opera House
Friday, Dec. 1 at 7:30 p.m., Dec. 2 at 2 p.m. and 7:30 p.m., and Dec. 3 at 2 p.m
Based on the smash DreamWorks animated motion picture, Madagascar - A Musical Adventure JR. follows all of your favorite crack-a-lackin' friends as they escape from their home in New York's Central Park Zoo and find themselves on an unexpected journey to the madcap world of King Julien's Madagascar.
OUCU is proud to sponsor this production!
Community Tree Lighting & Opening Night
Friday, December 8th
Outside Athens County Courthouse
6-8 p.m.
Tree lighting ceremony
Santa arrives
Horse-drawn wagon rides
Activities at individual businesses
Santa & Wagon Ride Schedule
Thursdays - December 14,21 from 6-8 p.m.
Saturdays - December 9,16, 23 from11 a.m. -1 p.m.
OUCU is proud to be a sponsor of the wagon rides!
Holiday Music Celebration
Communiversity Band & Athens Youth Chorus
Sunday, December 10, 2023
Templeton-Blackburn Memorial Auditorium
4 p.m.
Enjoy the sounds of the season with the Ohio University Communiversity Band under the direction of William Talley, director of bands. The Communiversity Band is comprised of Ohio University faculty, students, alumni, and community musicians from Athens and surrounding communities. The Athens Youth Chorus, directed by Melanie Horne, will also perform.
Special guest Santa Claus is expected to make an appearance! This concert is free and open to the public. We hope to see you there!
Free and opent to the public; no tickets required. OUCU is a proud sponsor of this musical celebration.