Bobcat Savings Club
Have fun while learning to save!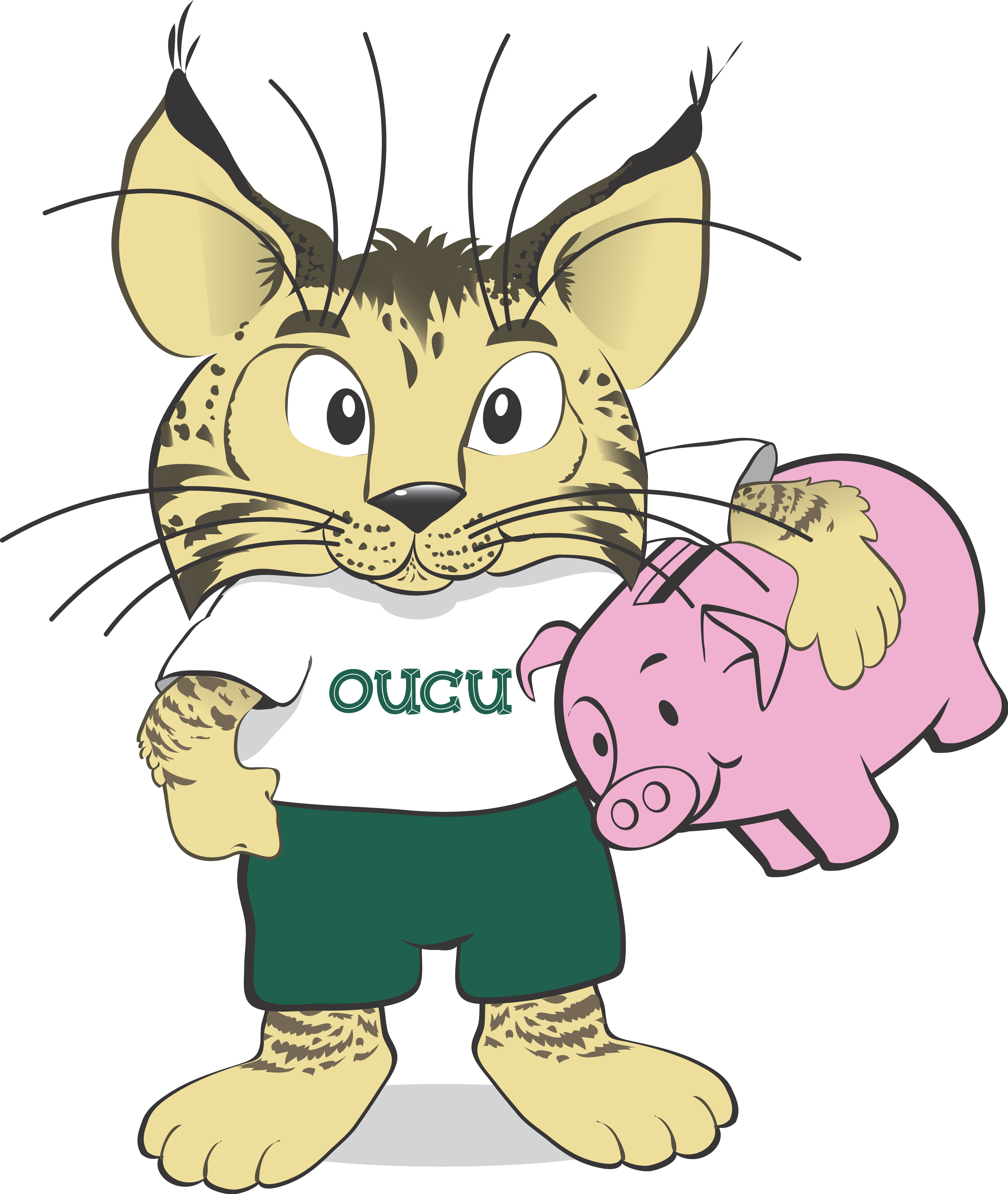 Meet Cool Cat, our Bobcat Savings ClubTM mascot for members ages birth to 12! He's here to help kids develop good savings habits.
We'll even give kids their first $10 deposit to get them started.*
Bobcat Savings Club includes:
No fee savings account
Seasonal fun family events
Cool Cat register to keep track of your money
Cool Cat savings card – make 10 deposits totalling $50+ and earn your own stuffed Cool Cat!
*Must be new member age 17 or under.
Bobcat Savings Club Events
Drive-in Santa at OUCU
Saturday, December 12
9:00 a.m. – 12:00 p.m.
944 E. State Street
Athens, OH 45701
Get a free holiday treat bag with a chance to win a one-year subscription to Disney+! Five lucky members will win!
Drive-in Directions:
Follow the signs to Santa's station at the front of the branch. Stay in the comfort of your car while you drive up to see Santa. Put on your masks and roll down your windows to say hello to Santa and receive your treat bags. Santa and his helpers will be wearing masks too.
Check back for upcoming events!